Posting Date: May 5, 2015
Posted by: Steve Ferguson, State Certified Air Conditioning Contractor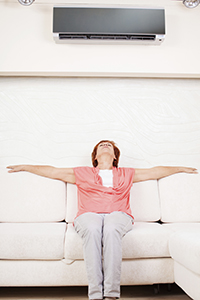 Summer is here, and as you know, our Florida sun will soon be on at full blast.
If your air conditioner is 10 years old or more, you may save significantly on your energy costs by replacing it with a newer, more efficient model.
After all, the last thing you need is to find yourself with an air conditioning problem at this time of the year.
Refrigerants are what make air conditioning possible in cooling systems. For years, the most common refrigerant in air-conditioning systems was R-22, also known as Freon. Today, under the U.S. Environmental Protection Agency's Clean Air Act, production of systems using R-22 is being phased out, and manufacturers have transitioned to cooling systems that use an EPA-recognized, chlorine-free refrigerant called R-410A.
Even though manufacturers are required to phase out production of R-22 equipment, use of R-22 is still permissible in systems manufactured prior to 2010. However, availability of R-22 supplies may become short in the coming years. So by choosing an R-410A system now, you are wisely planning ahead.
Shop with the experts at Broward for the best cooling equipment selection in the area, and we'll save you money on both your equipment AND your monthly energy bills. With a broad selection of high-efficiency cooling systems, we'll find the solution that keeps your house cool.
Contact us today at 877-237-9700 for more information.