Posting Date: June 4, 2015
Posted by: Steve Ferguson, State Certified Air Conditioning Contractor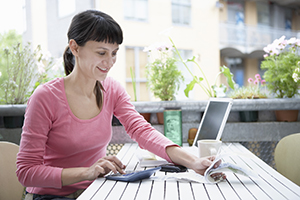 Putting in a new HVAC system can be a big investment. Don't be fooled by super-low advertised prices or rapid delivery and installation promises. It is important to work with a company that can competently design your system, provide expert installation and then offer continued coverage for peace of mind. Working with Broward Factory Service (BFS) is the smart choice.
Many HVAC contractors approach system replacements as an add-on to their business, applying rules of thumb and guesswork when replacing such an important part of your home comfort.
The actual unit that you select is certainly important, but be careful not to overlook the design, installation and integration with your home, including the ductwork and controls which are all critical components of an effective system.
At BFS, we look at all factors that can impact your system replacement. We calculate and evaluate airflow and duct leakage to make sure that we provide and install a system customized for your home and your family's individual needs.
Working with BFS guarantees that you will get the comfort and savings you need, all at a fair price. If your air conditioner is 10 years old or more, you may save significantly on your energy costs by replacing it with a newer, more efficient model.
Contact BFS today at 877-237-9700 for more information.