Gas Furnace Sales & Service
Depend on us to install, service, and repair your gas furnace at an affordable cost.
According to a 2011 Department of Energy report, the average family spends 43% of their energy expenses on indoor heating.
That's why you should schedule a tune-up with BFS at least once a year, to help ensure that your gas furnace is operating at its peak efficiency.
And given your furnace's importance to combating cold days and nights, you should schedule a repair with BFS at the first sign of tepid air temperature, equipment noise, or other indicators of wear or impending problems.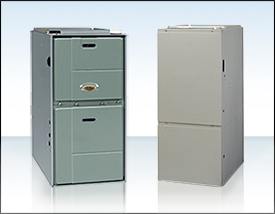 In either instance, your BFS technician with enter and exit your home with utmost care for its cleanliness, work as quietly and quickly as possible, and treat you and your gas furnace with the highest levels of professionalism.
Should it be time for a new gas furnace, your BFS sales representative can help ensure that you have the correct system for your home's size and energy usage, and then discuss what brands and products are best suited for your unique needs. We are always up-to-date on manufacture's rebates, so if two brands are similar, we will advise you on which offers you additional savings to lower your investment costs. We can also compare your current annual energy costs and estimate how much money you will save in the future with your new highly efficient furnace.
So whether you need to buy a new gas furnace or have your current system serviced or repaired, contact us today to get a FREE estimate. Serving 18 locations across Florida, Texas, Arizona and Nevada.
Call us today at: (800) 237-9910