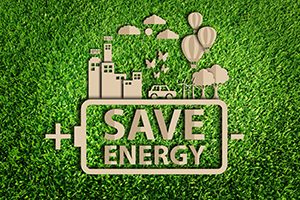 Posting Date: August 24, 2017
Posted by: Robert Herd, Branch Manager of Hollywood, FL
If you have a heat pump, you already know it's one of the most versatile and cost effective ways to heat and cool your home (they're particularly effective if you live in a warm weather states like Texas, Florida, Arizona or Nevada).
While heat pumps are extremely efficient, you still have to operate them properly to realize the maximum amount of energy savings from them.
Here are four ways to do that.
During heating season 
The best way to save energy (and money) with a heat pump in heating season is to find the lowest temperature at which you can comfortably live and setting your thermostat for that number (Energy Star recommends 68 degrees).
Many thermostats indicate when back-up heat is on (it's a light that is often labeled "emergency" or "auxiliary"). This light should only come on during very cold days. If it is coming on more frequently, your heat pump may need service.
Try to avoid increasing your thermostat setting in more than two-degree increments – a greater change could trigger your back-up heater, which wastes energy. If you have a thermostat with adaptive recovery, you can use larger temperature changes without that problem.
During cooling season
When your heat pump is in cooling mode, you can adjust your thermostat setting up or down without worrying about a backup system coming on. Again, aim for the highest comfortable temperature when selecting your thermostat setting. For cooling season, 78 degrees is a good rule of thumb.
Fall is coming – which means it's a great time to schedule annual tune-up for your heat pump – or to sign up for an economical Service Plan to get the best our of your equipment.   Contact us today to get started!