Posting Date: January 21, 2015
Posted by: Steve Ferguson, State Certified Contractor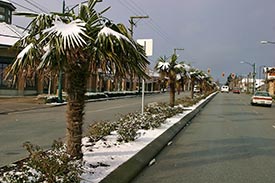 Though we are the Sunshine State, it does get cold enough in Florida sometimes that our customers need to turn on their heat. At Broward, we offer more than just air conditioning services; we can repair, install, and maintain heating systems as well.
Most people call us immediately when they discover their heat is off. Some companies might put you in a service queue. But "good service" doesn't always involve a service call; sometimes there's a simple fix you can do yourself that will get your heat going quickly and save you the expense of a service visit.
If you lose your heat, follow these steps before you call us:
Be sure all valves or switches are in their "ON" or "START" positions.
Check fuses or circuit breakers.
Make sure your thermostat is set above room temperature, and to HEAT.
Press the reset button on your furnace or boiler ONCE ONLY.
Service calls are a top priority for us. Once we have determined that a service call is required, we will get someone to your home as soon as possible. At Broward, your comfort is our top priority. You're important to us!
Call, 877-237-9700, or email us anytime you need our help.