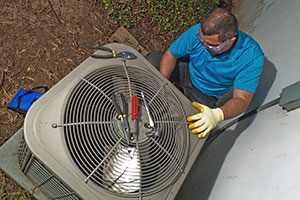 Posting Date: July 6, 2017
Posted by: Tim Jones, Ft Pierce and Melbourne, FL Manager
Summer is in full swing – which means it's time for your air conditioning system to do its work to keep your family comfortable.
If it does that work without any problems early in the season, it could be tempting to delay – or even skip – your system's annual tune-up.
Don't make that costly mistake!
Just like your car, your A/C system needs regular maintenance to keep it running at its best – and to keep it running reliably. Reliability is especially important if you live an area that gets very hot in the summer – or if you have elderly family members or children living in your home.
But reliability isn't the only benefit to getting an annual tune-up for your home cooling system. Routine maintenance also enables you to:
Spot minor issues before they become more expensive repairs – More than three out of four cooling system repairs are avoidable with routine care. 
Spend less money cooling your home – Maintenance will help your A/C system run more efficiently – which means you'll pay less to cool your home.
Keep your warrantee current – Warrantees on most home cooling systems require annual service to keep their coverage in force. Without routine maintenance, you might have to pay for repairs even if your equipment is still under warrantee!
Don't wait until your A/C fails to get a tune-up! Let us take the hassle out of maintaining your cooling system with a Broward Service Agreement! Contact us today to learn more.