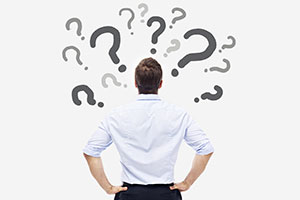 Posting Date: March 21, 2017
Posted by: Leigh Fichter, Branch Manager, Phoenix, AZ
In Part One of this blog, we talked about what to do if your heat pump doesn't run at all. In Part Two, we'll look at two other common heat pump problems: incorrect heating and cooling performance and improper cycling.
Problem 2: Your heat pump doesn't heat or cool correctly
If you own a heat pump, you probably already know that it doesn't produce air that is as warm as air produced oil or gas furnaces. But if your heat pump is producing cooler air than usual, take the following steps.
Be sure the thermostat is set properly – Raise the temperature five degrees and then wait a few minutes and see if your heat pump system powers up.
Be sure the room-heating registers are open – Check all vents and make sure they're open to supply heat to your rooms.
Check the heat pump filter – Dirty filters can hamper a blower's ability to distribute hot air. If your heat pump filter is dirty, change it following manufacturer's instructions (hint: filter changes are included in an annual tune-up for your heat pump).
If these simple steps don't work, it means that either the blower isn't working properly or the system is out of balance in some other way. Both of these problems require professional heat pump repair from a qualified technician.
Problem 3: Heat pump cycles incorrectly
When a heat pump turns on and off more frequently than usual, the problem may be that the unit is overheating because of a clogged filter; try cleaning or replacing the filter and see if the problem goes away.
If it doesn't, check the thermostat; it may be improperly set. If could also be improperly calibrated or installed – though if the thermostat has been working for a while, the latter issue isn't likely to be the case.
If the heat pump continues to cycle more often than it should, contact us for a repair.
Did you know that four out of five heat pump repairs could have been prevented with routine maintenance? Sign up for a Service Agreement today to avoid these and other heat pump problems. And if you need to upgrade your heat pump, let us know – we can provide a FREE, no obligation estimate on a high efficiency replacement to keep you comfortable all year long.