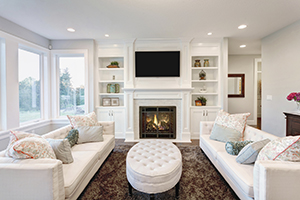 Posting Date: January 14, 2016
Posted by: Steve Ferguson, Manager Ocala Office
Did you know that four out of five home system breakdowns can be prevented with routine maintenance? And regular maintenance can save you as much as 15% on your monthly energy bills?
The truth is your heating and cooling system should be inspected once a year. All major manufacturers recommend preventive maintenance once a year.
Annual tune-ups allow our technicians to identify and fix problems that left unchecked could lead to potential breakdowns and costly repairs. Many people are taking a closer look at the energy efficiency of their homes so they can conserve energy and lower their utility costs.
During our inspection of your system, we will check the following and make any necessary corrections:
drain line for blockages
drain pan for leaks
evaporator and condenser coil for dirt buildup
blower wheel for dirt buildup and proper operation
electrical connectors and components
refrigerant levels and leaks
thermostat for calibration
temperature difference from air inlet to air outlet
duct system for leaks
motor bearings for lubrication
Annual maintenance for your heating and cooling system is especially important if you plan to leave your home unattended for an extended period. It's a good idea to make sure your system is running properly before you go. The few minutes it takes to make an appointment with us, and the time it takes for our technician to take care of your system, is nothing compared to the time, expense, and aggravation of a costly breakdown.
Contact us or call 877-237-9700 to schedule your annual inspection.