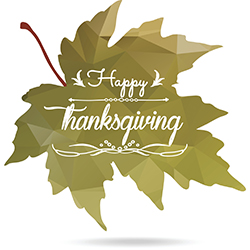 Posting Date: November 23, 2015
Posted by: Rusty Herd, San Marcos Branch Manager
We don't want you worrying about your home when you have so much to do at this time of year. As always, you can rely on us to be there when you need us. We hope this gives you something extra to be thankful for this season.
As another Thanksgiving approaches, we want to do everything we can to ensure your family enjoys worry-free holidays by staying comfortable and safe.
Rest assured that we will always be there for you. We have the resources and experience to guarantee it. We thank you for your trust and loyalty. On behalf of everyone here at BFS, we wish you and your family a Happy Thanksgiving.
Contact us or call 877-237-9700 if you need any help or have any questions.