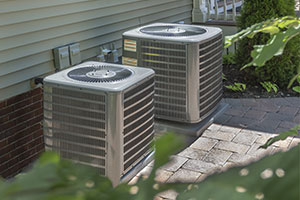 Posting Date: February 21, 2017
Posted by: Glen Herd, Houston Branch Manager
Deciding whether to repair or replace a furnace or air conditioner is a question that you, as a homeowner, will eventually face.
In part one of this two part post, we'll discuss some of the questions you should ask as you consider your options.
How old is your system? If you have a heating or cooling system that's more than 10 years old, it's probably time to start thinking about a replacement. Not only will your equipment have lost a step or two over the years due to normal wear and tear, but today's home HVAC systems are also far more efficient than their predecessors; an investment in a high efficiency furnace or air conditioner will often pay for itself within a few years. If you're having problems with a system that's less than 10 years old, you will have a tougher decision – talk with us to discuss your options (here's a rule of thumb: if a repair costs 50 percent or more of the replacement cost, it's generally worth the upgrade).
How well has your current system been maintained? HVAC systems can have longer lifespans if they've been properly installed and maintained – which is why we highly recommend regular maintenance for every piece of HVAC equipment we sell. However, while proper maintenance may help you delay replacing your system for a few years longer; no amount of maintenance will make your equipment more efficient than it was when you bought it.
What kind of fuel does your current system use? Your home heating system should take advantage of the most efficient fuel source available for the area where you live. If it doesn't, you could be paying more than you need to to provide the heat or cooling you need. Contact us to learn more about what fuel options are available for your home – and if a switch could save you money in the long run.
In part 2 of this post, we'll discuss more questions to ask and have some final thoughts on when to repair or replace your system.
Considering an upgrade for your air conditioner or furnace? Contact Broward today for a FREE estimate!