Meet Your Local BFS Representative
Darren Hiller
Account Executive for Dallas, TX and surrounding areas
I have been with BFS Home Warranty since 2003 and takes pride in my professional relationships that I have established throughout the years. I have committed to being exceptional by providing excellent service to my clients and having a warm and positive attitude. During my 20 plus years in the Real Estate Industry my experiences include being a Realtor for Keller Williams, a Broker, and an Associate Publisher for one of New York's bestselling Real Estate books. British born, I grew up in Richardson, TX where I attended Berkner High School and graduated with a Bachelors in Business from the University of North Texas in 1989. My interests include soccer, spending time with my family and friends, and studying languages.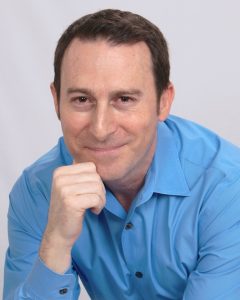 Nicole Merigelli
Account Executive for Fort Myers, FL and surrounding areas
Originally from Brooklyn, N.Y. I relocated to the Sunshine State in 2000 leaving my personal chef position to join Johnson and Wales University. When the stork gave me a little girl, I decided I needed to be at home and began my career as a travel agent. Having traveled the U.S. and Caribbean, I enjoy meeting people and experiencing different cultures.  As a chef and travel agent my focus was to help people and that is my most special quality.  I joined BFS after learning the challenges Realtors and homeowners faced with maintaining a home. I rolled up my sleeves and is excited to meet with you to show you the benefits of protecting your home with a BFS Home Warranty.
Nadine Morella
Account Executive for Houston, TX and surround areas
I am proud to represent BFS Home Warranty, and am committed to provide superior service along with the best warranty coverage in the industry. From being a Realtor myself years ago, managing a busy real estate office, and working at various Title Companies from Marketing Rep to Closer, I know firsthand how important it is to be accessible to the Realtors and their buyers, on order to answer any of their questions. I am married to Sam, who had been a successful New Home Builder and Mortgage Broker. We compliment each other, as Realtors often see us together at Realtor functions. As an award-winning Toastmaster, I enjoy giving presentations to the Realtors in their offices and at the area breakfasts. Realtors are the life-blood of our business. My goal is to always give the best customer service possible.
Hobbies: Antiques
Brad Nelson
Account Executive for Melbourne FL, Fort Pierce FL, and surrounding areas
I was born and raised in Vero Beach, Florida where most my time was spent either playing sports or in the Indian River. I attended the University of Florida and received a Bachelor's of Science degree in Food and Resource Economics. These days for fun I like to go boating, fishing and working on my 1970 Jeep CJ5. As a Territory Sales Manager, I enjoy working with Real Estate Professionals: supplying them with any information or supplies needed to help them with their clients as well as doing presentations to explain how BFS Home Warranty can be beneficial to them and their clients. I strive to give the best customer service I can provide. I have worked in sales/marketing now for almost 8 years and have truly enjoyed it. I think I like it so much because the product/service I sell has always been something that I truly believe can help people with their business or household.
Chris Ross
Account Executive for Phoenix, AZ and surrounding areas
Chris has been with BFS Home Warranty since 2018 and takes pride in his professionalism and ability to create solutions for all his clients. He is committed to being the first and final thought in terms of Home Warranty Solutions big and small. Chris has been in the Real Estate Business in one way or another for 10+ years. He has sold, underwritten, processed home loans for 3 major lenders and worked in multiple positions in the Home Warranty Industry. Chris relocated to Arizona from the east coast in 2007 and except for a few years in Florida hasn't looked back. All of his free time these days is spent with his son Damien (3) and Daughter Kenzie (1.5) they are always keeping him busy one way or another.
Cameron Smith
Account Executive for Tampa, FL and surrounding areas
Hi, my name is Cameron Smith, the Sales Manager for over twenty Years with BFS Home Warranty. Our company has been providing Air-Conditioning, Appliance, Plumbing and Electrical services for over 40 years. Our area of expertise lies specifically in the Residential homes which gives your clients one company to call and rely on for all their Air Conditioning, Appliance, Plumbing, and Electrical repairs. Building long term relationships with our clients is something BFS strongly believes in and we go to great lengths to ensure your valuable clients receive first rate service with our own local Service Center and factory trained technicians.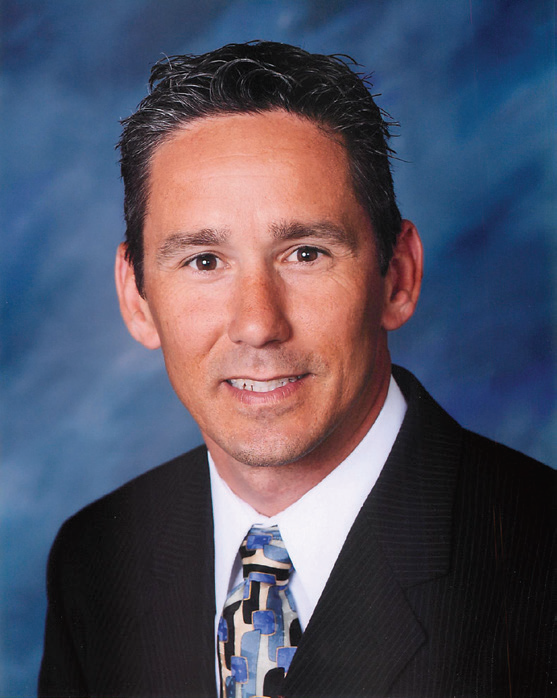 Lynne Parent
Account Executive for Jacksonville, FL and surrounding areas
I joined the Broward Factory Service Sales Team in April of 2019 covering the Greater Jacksonville FL Region. Born in Massachusetts I was ready to escape the cold New England winters in 2004. With 11 years experience in the Home Warranty industry I enjoy meeting new people everyday. The best feeling is helping Realtors build their business with satisfied Clients. I enjoy assisting their Clients with the peace of mind when making the most important financial decision they will possibly ever make for their families. My interests include Wellness and Exercise and spending time with my family and friends.
Laquita King
Account Executive for San Antonio, TX and surrounding areas
I joined the BFS sales team in April 2019. I come with many years experience as a Residential Realtor with Keller Williams Realty, Title Sales with Chicago Title, and Home Warranty Sales with First America. My passion for the Real Estate industry is displayed in my commitment to the needs and goals of my clients. Doing everything in my power to ensure my clients success. Outside of the office, I attend frequent iconic music venues in Austin and spend time swing dancing with friends.
Carlos Torres
Account Executive for Las Vegas, NV and surrounding areas
I was born and raised in the Bronx, NY and lived in California most of my life. I joined BFS in August 2019. After 35 years of experience as a Territory Account Manager and Customer Service Representative in various industries. I have decided to bring my sales and customer service skills to a company that exemplifies my beliefs of what taking care of their customers really means. I have always backed up my words by giving a 100% customer satisfaction. This will not change here. I believe in telling my customers the truth and never making up things or excuses to get a sale. I don't believe in taking advantage of people. I believe that a good customer is a happy customer.
My background as a youth coach in Baseball, Football, Basketball, and Track has given me the training and ability to communicate with people no matter what the situation is. My philosophies are simple. Treat people as you would want to be treated. I look forward to working and helping you.
Sincerely yours
Carlos Torres