Air Conditioner Broken?
Call us today for fast, reliable, and affordable service!
(239) 356-8401
BFS is the best in the industry, and here a just a few reasons why….
Over 40 years of service innovation, tech training, and customer understanding - So you work with people who do things right the first time, quickly and cordially.
Fully stocked trucks and local warehouses– So you know we'll have what you need and can get it fast.
Fully licensed, bonded, and insured employees– So you have protections for the work we do.
Drug-free workplace with criminal background checks– So you can be more comfortable about the people you allow into your home.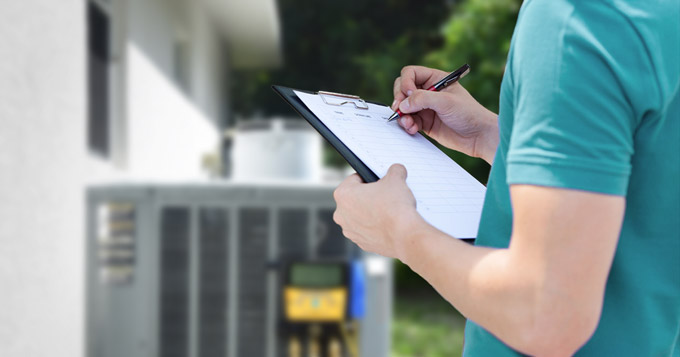 Why Does Your Home Need Maintenance?
With regular Maintenance, your equipment will last longer, perform better, and operate more efficiently. Along with lowering your monthly utility bills, you will also gain Peace of Mind, knowing that your Maintenance will protect you from any untimely and expensive repairs in the future.
Just as your vehicle needs routine Maintenance, so does your household equipment. This is why BFS has designed a Maintenance Plan that will accommodate your equipment, and your budget.
Why BFS For Your Maintenance?
BFS has been in the business for over 40 years and we know service, both for the equipment we work on, and the customers we work for. Through our local service centers, our company employed technicians will provide efficient quality while standing by our BFS mission: "To keep your family comfortable by providing exceptional service through hard work and treating our customers like family."
What is Maintenance?
BFS has designed a Maintenance Plan to fit our customers' needs. The Deluxe Maintenance Plan is offered annually and semi-annually.
Deluxe $189
- Check refrigerant levels and charge if necessary
- Check amps on compressor and fan
- Rinse condenser coil
- Check contactor points
- Test capacitors
- Tighten seals of caps and valves
- Calibrate the thermostat
- Check blower amps
- Check heating system
- Spray down evaporator coil
- Clean blower wheel
- Tighten electrical connections and wires
- Test temperature splits
- Test float switch operation
- Clean or replace filters (owner supplied)
- Clean equipment exterior
- Brush out electrical cabinet
- Flush and vacuum drain line and pan
- Lubricate all moving parts
- Check condenser fan; oil if necessary
- Check crankcase heater
- Check reversing valve
- Check vibration pads
- Test condenser level
- Test safety controls
- Check plenum for air leaks
- Test superheat and sub-cooling
- Check return and supply static pressures
- Clean vegetation from outside unit
- Treat air handlers and evaporate coil with biocide
Have any questions? Need more information?
Please call (800) 237-9910 or email Maintenance@browardfactory.com! We look forward to keeping your home cool and comfortable.