Reasons to Choose Broward Factory Service
We know you have choices, so we work hard every day to help you choose us.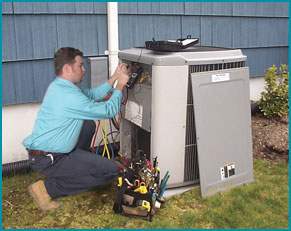 You will find hundreds, if not thousands, of small-, mid-, and large-size HVAC companies in our five-state service area.
But we stand out, judging from our 35,000+ customers, for our abilities to offer families like yours an ideal combination of professional service, substantial savings, affordable equipment protections, and customer support that you just won't easily find elsewhere.
Here are just some of the ways we try to stand out:
35 years of service innovation, tech training, and customer understanding – So you work with people who do things right the first time, quickly and cordially.
18 locations in 5 states, serving 35,000-plus customers – So you have "pre-approved" assurances by many, many other BFS customers.
One of the largest home warranty companies in the U.S. – So you can enjoy one-stop shopping for HVAC service and emergency coverage.
Bulk equipment buying – So you pay less for top equipment through our exceptional purchasing power.
We have teamed up with Wells Fargo to provide you with financing based upon credit approval – So you can find convenient, special, secure financing for your HVAC systems.
24/7/365 emergency service – So your essential HVAC systems will be back up and running ASAP.
Same day service calls – So you can experience as little disruption and inconvenience as possible.
Fully stocked trucks with over $1 million worth of parts in local warehouses – So you know we'll have what you need and can get it fast.
Fully licensed, bonded, and insured employees – So you have protections for the work we do.
Drug-free workplace with criminal background checks – So you can be more comfortable about the people you allow into your home.
We hope this helps make the case that BFS deserves an opportunity to add your family to our list satisfied customers. You will see that, every day, we work hard to ensure you are thankful for that choice.
Call us today at: (877) 237-9700 (our nationwide number).