Our History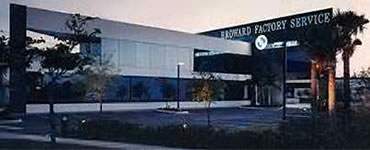 Since 1973, when Crockett Herd formed Broward Factory Service, the core mission has been "service excellence."
With Mr. Herd still at the helm today, the company uses service innovation, state-of-the-art technologies, and relentless sales and technician training programs to build one of the most successful HVAC and home warranty operations in the United States.
Our technicians install, repair, and service all makes and models of HVAC equipment listed on this website – and are on-call 24 hours a day, every day, for equipment emergencies. All work we provide is fully licensed, bonded, and insured.
We also offer very attractive service contracts and home warranties.
BFS now has 18 locations across Florida, Texas, Arizona and Nevada. Our satisfied customer base includes over 35,000 homeowners.
Use our ZIP code finder on the right-hand side of this page to see whether BFS services your area, and can add you to our fast-growing list of satisfied customers!
Call us today at: (877) 237-9700 (our nationwide number).