Posting Date: August 6, 2014
Posted by: Steve Ferguson, State Certified Air Conditioning Contractor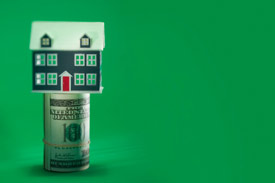 Keeping your cooling system running at peak efficiency is key to lowering monthly energy bills and extending the life of your equipment. If you live in a region like we do – where the AC runs for half the year or more – that can mean hundreds or even thousands of dollars saved every year.
Here are four ways to keep your AC at the top of its game so you can get the best bang for your cooling buck.
Check your system's air filter about once a month, and replace or clean it if necessary. Dirty filters make your system work harder than it needs to, which not only costs you money each month but can also cause bigger problems down the road. If you're not sure how to change your filter, contact us.
Check your evaporator coil for airflow-blocking dirt: – For each 10 percent reduction in airflow in your system, equipment efficiency drops by about 5 percent. The best way to avoid build-up on the evaporator coil is by changing the air filter regularly. As the filter gets dirty, the evaporator starts to "help out" by attracting dirt and lint to the coil.
Get an Annual Tune-up – Annual AC tune-ups can increase your system's efficiency by 10 percent or more and extend the life of your system – often by several years. Tune-ups are included in our BFS Service Agreements, which also give you priority service and no overtime charges. Contact us for details.
Consider a cooling system upgrade – Cooling technology has made big strides in efficiency over the last 10 years, so if your system is older that that it might be time for an upgrade. In some cases, a new system can cut your monthly cooling bills in half.
Just make sure your new AC system:
Matches the needs of your home and lifestyle – The Btu output for your cooling system should be compatible with the size of your home, the number of people who live there, the type of insulation you use, and other factors. If you're not sure what size is right for your home, ask us for a free "load calculation."
Has a high SEER rating: SEER (Seasonal Energy Efficiency Ratio) shows the number of Btu's of cooling per watt of electricity used. The more cooling per watt of electricity, the less you'll spend running your AC every month. Look for equipment with a minimum SEER rating of 13.
Is installed properly – The efficiency of your cooling system depends greatly on how the contractor designs and installs it. Ductwork installation is particularly critical: as much as 30 percent of your cool air can escape through ductwork joints and connections, especially in attics, basements, or crawl spaces. If your contractor gives you a low bid, he's probably taking a cookie-cutter approach to your ductwork – and you'll pay for that in the long run.
Is compatible with older components in your system (if you choose a partial upgrade) – A central air system includes two parts: an outdoor unit (the condenser or compressor) and the indoor unit (the evaporator coil and blower). Since the outdoor unit is exposed to the elements, it generally wears out faster.
Here's the problem if you choose to replace only the outdoor unit, in terms of efficiency: if the SEER rating of your old indoor unit is lower than the new outdoor unit, your efficiency will drop. Worse, if they don't function as a team, you'll not only sacrifice comfort but you'll also risk premature failure.
Today's cooling systems are a big investment, but they can be exceptionally good at producing more cool for less money – if they're properly chosen, installed and maintained.
If you need help with your current cooling system – or advice on buying a new one – contact us today.